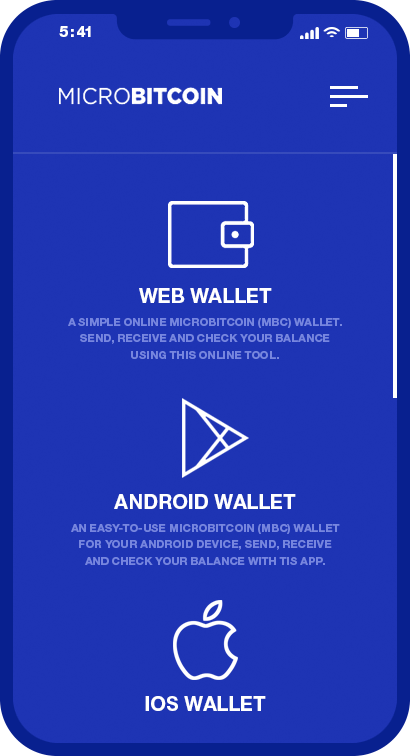 1. Select Wallet
You can store your wallet on your mobile phone or on your computer. Choose from any of the wallets developed by many contributors.
Select Wallet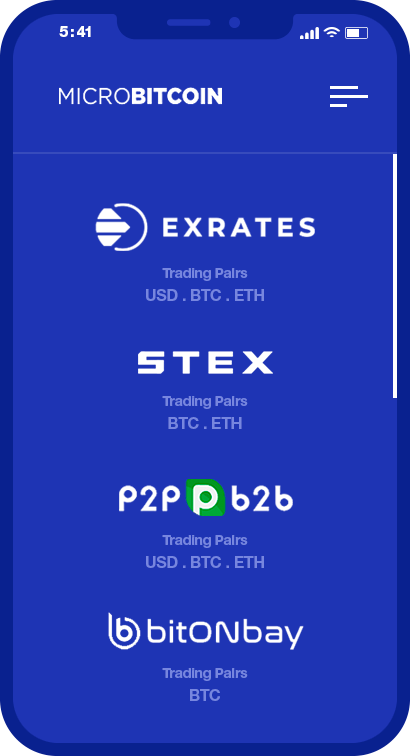 2. Acquire MBC
Micro Bitcoins can be purchased on the Exchanges or received from another person.
Find Exchanges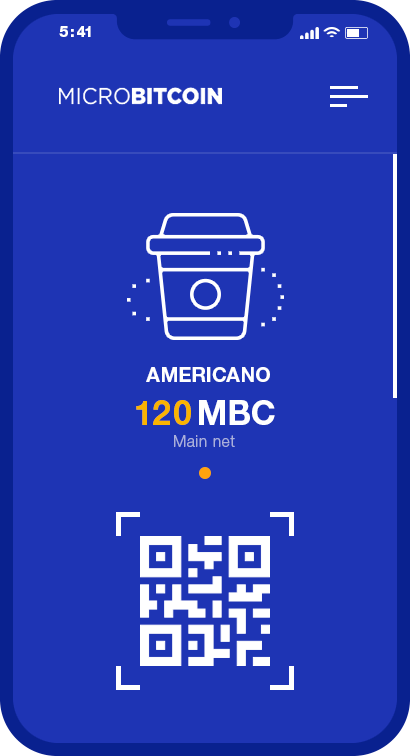 3. Use MBC
You can pay conveniently through the payment platform (in preparation) at a store affiliated with MBC, or you can conveniently send your own MBC to complete payment.
Find Affiliate Store